How to do Cardio Kickboxing – Part 1
MARTIAL ARTS ILLUSTRATED, January 2001, Vol.13, No.8,  p.122 – 125
This article is written for martial arts instructors interested in teaching martial arts to music, e.g. cardio kickboxing, as part of their portfolio of classes. It includes some tips to help improve your classes and explain why these type of classes are a fantastic addition to your school.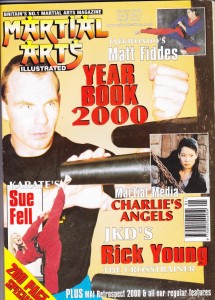 Catarina Murphy, Taekwondo Instructor, details how to get started with these types of classes and outlines the preparation and precautions required.
To get the full article, click on the magazine on the right and scroll down.