Latest News
Welcome to our Newsletter Spring/Summer 2020
Dear Parents and Students
Update 28.06.2020: Further to the recent government updates, we have now been given the go ahead to open in phase 3. We plan to reopen classes at the Mitchelstown Business Park on Thursday 16th July. Please download and read this letter carefully. Thank-you
back-to-training-16th-july-2020
UPDATE 08.06.2020: Further to the last government announcement, we are due to re-open classes in phase 5 (August 10th onwards). We may have to adjust the timetables depending on the level of restrictions required, but we will keep you informed closer to the time. Keep safe!
UPDATE 31.03.2020: We are now nearly three weeks into COVID-19 Lock down and we all hope that you have kept safe and well.
We apologise, in particular to Fermoy members for the poor initial  communication by text. We had a few technical problems with the phone as well as being thrown by the speed of events. 
In order to keep the motivation we have put together some short videos specifically directed at the children. We've used facebook as the platform to regularly deliver the children posts with motivation,  home training tips and advice on the best links to look at. You can find them on Mitchelstown Taekwondo or Fermoy Taekwondo ITA facebook pages. We will be posting twice weekly on Tuesdays and Thursdays throughout the COVID-19 period.
In the meanwhile, if you are unable top access facebook, here are some useful links that can help you with home training:
Master Donato Nardazzi YouTube 
https://www.youtube.com/channel/UCMc95Uvuz52fG1hx4hAQ__g/featured
Julia Cross Patterns YouTube
https://www.youtube.com/playlist?list=PLQTwNOtO_4nTSlJIJ-d4vjs3AS7CEme52
Taekwondo Coach Academy YouTube
https://www.youtube.com/channel/UCNxbSX4inLhzQTVr_nkjKeA
Taekwondo Coaching website
Taekwondo Resource Black Belt Project
Website: https://www.tkd-blackbelt.com/
Facebook page: https://www.facebook.com/TKDBlackBeltProject/
29.03.2020 TAEKWON-DO FUNDAY – We know that many of you were looking forward to this event, that had to be postponed until a later date. We will return with a refund your envelopes and forms on our return.
12.03.2020  IMPORTANT ANNOUNCEMENT IN RELATION TO COVID-19: Further to the government announcement in relation to COVID-19, we have decided to cancel classes until further notice. We will honour the missing classes to all those who paid for the month of March on our return. In the meanwhile please keep safe and we will keep you posted.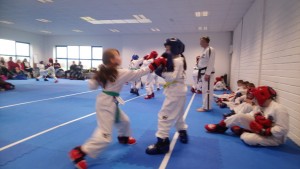 08.03,2020 It has been a great start at the new venue in Mitchelstown and we thank you for your support and  patience as we continue to iron out a couple of things to make sure the classes run smoothly.  We are sure that you can all  appreciate that despite being smaller, the new venue is a much better place for learning Taekwondo because it is quiet and  the children can hear and see us clearly. To that end,  if parents are watching their children during the classes, either in Fermoy or Mitchelstown,  we ask that they do so quietly. If you wish to chat, please do so outside the training hall (if you are in Mitchelstown, why not go down to the Firgrove for a cup of coffee and a chat…tell Pat we sent you over!). This particularly helps the children, regardless what age, to concentrate as the back ground rumble of constant chattering affects the students, especially those who may have special needs.
As it stands, we are currently now full. We only have a small hand full of spaces for the 5 – 6 age group. If you are an old student wishing to return, please let us know immediately if you wish to keep your space.
We would like to remind you that we share the venue with Lely, please be aware that we must not block the front entrance and make sure we tidy and take away all litter/plastic bottles for recycling.
You may also be interested in the fitness center across the way in Mitchelstown Business Park, Hive Fitness, run by Christine and Patrick Goulding. They are specialists in weight loss, health and fitness and we would highly recommend their gym, For more details visit their website https://www.hivefitness.ie/where-we-are.html or their facebook page https://www.facebook.com/HiveFitnessMitchelstown/
There are a number of events coming up in March/April. For all National events, more details can be found on the ITA website www.taekwondo.ie
CORK  TAEKWONDO DEVELOPMENT DAY/TOURNAMENT – SUNDAY 29th MARCH
We would highly recommend this event to children as a stepping stone to National tournaments. It is a fun way to be introduced to the elements of tournament without being overwhelmed by such a big event. It will take place on Sunday the 29th March, close to home at the  Upper Glanmire Sports Hall, White's Cross, Co. Cork.  (Eircode T23 EV2W)
To assure that each student enjoys the day the event is organised in different groups to suit the age groups.
10am-12.15pm = Students aged 4-6 (All ninja classes)
12.30pm-2.30pm = Students aged 7-12 (Junior Class only), Development tournament for students, please bring sparring gear, if your child does not have sparring gear body armour will be provided.
The event is a fun day out for all students and places are limited. It is filling up fast so if you wish to attend, please notify Mrs Murphy immediately by text on 0873290003 and ask for an application form. All students, who take part, will receive a Taekwon-Do participation trophy. This Participation Trophy for some students will be the biggest award they have won to date in Taekwon-Do, this also helps a child's confidence. Also, on the day we will have giant Bouncy castles and obstacle courses making certain that the emphasis is on fun.
All students must wear their full Taekwon-Do uniform with Taekwon-Do Belt to take part in the Fun Day.
The Event is only for Taekwon-Do students.
Student entry price €20, must be paid one week prior the event together with the entry form.  This is to ensure there will be a trophy for each student.
DUBLIN OPEN CHAMPIONSHIPS – SATURDAY 21st & SUNDAY 22nd MARCH 2020 – POSTPONED TO A LATER DATE
This event takes place at the new venue of the National Indoor Arena on the Sport Campus, Dublin on the 21st & 22nd March 2020. Details can be found on the ITA website or the Sportsdata even page. If you are interested please text Mrs Murphy on 0873290003 and get a form from in class. The deadline for registration is Saturday 14th March 2020.
There will be no training on this date at Gaelscoil d'hIde. Happy St Patrick's day to you all!
There will be no training at any of the venues on Easter week from Tuesday 7th April – including Monday 13th April.
SUMMER TRAINING AUGUST 2020
We will be holding some special training classes during the August period of the Summer holidays. More details will be given closer to the time.
ITA SUMMER CAMP FRIDAY 7th AUGUST – MONDAY 10th AUGUST 2020
Venue: Villiers Boarding School, cost €155
This will fill up quickly so if you are interested you will need to complete an application form and put down a deposit of €50.
Saturday 4th April – 4pm at Unit 1A, Mitchelstown Business Park – POSTPONED TO A LATER DATE
Tuesday 16th June – 6pm onwards Gaelscoil d'hIde, Fermoy
Wednesday 17th June - 6pm onwards Gaelscoil d'hIde, Fermoy
Thursday 18th June -  5pm Unit 1A, Mitchelstown Business Park
Saturday 20th June – 10am Kilbehenny Community Centre
Monday 15th June, 5pm Unit 1A, Mitchelstown Business Park
Tuesday 16th June – 6pm onwards Gaelscoil d'hIde, Fermoy
Wednesday 17th June – 5.20pm onwards Gaelscoil d'hIde, Fermoy
LAST TRAINING DATES OF THE SUMMER TERM
The last classes will take place week commencing 8th June 2020.
The deadline for the next order will take place on Saturday 7th March, The cost of the Hoody is €35 . If you wish to purchase one please complete a hoody envelope and return it with payment by this date. Thank you
In order to be a member of the ITA, train and attend any events, you must have an up to date license. The next set of license renewals will now be issued in March 2020.
EQUIPMENT REQUIREMENTS FOR FUTURE CLASSES
We introduce drills that require gloves to advanced Ninjas.
Full sparring equipment is only required in certain classes (Mitchelstown Thursdays 6.15pm, 7.30pm & Saturdays 12.15pm Yellow stripe belts and above, Fermoy , Tuesday 7pm class).
WATER BOTTLE FOR YOUR CHILD
When a student doesn't have a water bottle, it takes up valuable time, disrupts the smooth running of the classes and takes the full attention of an instructor, so we would appreciate you ensuring your child has a bottle of water.
HOW TO WEAR UNIFORMS
All students must wear their full uniform, this includes their belt as well as this keeps with the ethos of discipline in the classes. Parents, we recommend that your child does not wear a tracksuit under their uniform as they may overheat. In the winter time leggings + T-shirt or skins are ideal.
If your child has grown out of their uniform and it is still in good condition, we invite you bring it down to the club for recycling and help another family.
Finally, teaching the martial art of Taekwon-Do and managing lots of children who have varied ages and abilities, involves co-operation and ongoing commitment from you the parent or guardian and we appreciate this no end. Thanks from both of us.   Long term commitment certainly is hard and difficult and your support to our work is invaluable.
Frank and Catarina Murphy – Taekwon!