Latest News
Dear Parents and Students, here is our latest News:
TAEKWONDO FUNDAY & DEVELOPMENT TOURNAMENT 24th APRIL, GLANMIRE: This event is an ideal stepping stone to the more competitive National/International  ITA tournaments. It is open to two seperate events, the Ninja event (6 year olds) and the Junior event (ages 7 – 12). You do not have to have sparring gear to participate.
It is taking place in Upper Glanmire Sports Hall on Sunday 24th April . If your child is interested, please reply back immediately to the email or WhatsApp message we sent you so that we can inform the organisers.
You can download and complete the form and post it in our postbox outside the gym.  Alternatively you can pick up a copy at training this week in the gym as we are running some classes on Tuesday & Thursday this week.
taekwon-do-funday-24th-april-2022
EASTER HOLIDAY CLASSES: We will run limited classes leading up to Easter weekend on Tuesday 12th and Thursday 14th April only (see timetable on Legutfit).
The extra sparring training sessions scheduled for Monday morning of the 18th April have been CANCELLED.
Classes will resume as normal from Saturday 23rd April.
If you wish to train and are not sure which class to attend, please do not hesitate to contact us.
NINJA CLASSES: There are no Ninja classes (Wednesday 6.30pm or Saturday 10am) over the Easter holidays. There will be no Wednesday classes until after the Easter holidays.
MUNSTER OPEN – This has been cancelled by the ITA. It was due in June at the height of student exam time and it was decided by the ITA not to run it as not enough judgers and umpires and other staff to manage the expected 800 competitiors. We only found out about this after we had put out our last newsletter and we are obviously very dissapointed as we had big plans to send a large group to Waterford. We have taken account of students who have been preparing and working these past number of weeks almost since the Dublin Open. This week we are meeting with other Munster Clubs to try and arrange invitational matches for sparring and patterns..More details will follow as soon as we possibly can.
GRADINGS: These will now take place at the end of May and mid June. Eligible candidates will be issued with a grading application form. We held a blue belt assessment on Friday March and this was very thourough. We have put on extra classes to cope with this level of difficulty at this level. We have one candidate Mr. Goran Todorovic currently in training towards  3rd Degree Black Belt this coming June, with his preliminary testing set for Mallow on Sat. May 21st. We wish him every success.
COVID-19 PROTOCOLS: We would like to remind parents that for safety purposes, we would like to keep the numbers in the gym to a minimum to reduce any possible risk of transmission of the virus and therefore spectators are not allowed in the gym. Thank-you for your understanding.
REFERRED STUDENTS: We thank everyone who referred the recent batch of new studentds into Mitchelstown Taekwon-Do. It is perhaps one of the greatest complements that we can recieve and ensures that any new student joining knows what to expect. Being a member of the Irish Taekwon-Do Association means our coaches, gradings and standards are of the highest calibre recognized by Sport Ireland. It is hard work keeping children and teenagers engaged and measuring their progress in this art and sport. We sincerely thank you the parents for making this facility one that you would recommend.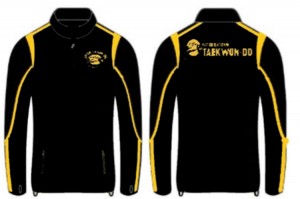 NEW HOODIES/HALF ZIPS/ KIT BAGS: IDSports in Mitchelstown (near the square)  are overhauling a brand new range of Mitchelstown Taekwondo clothing and accessories.. You will soon be able to order either online or by visiting the shop. Attached are some of the new designs. We will send you more details of prices etc as soon as we have the updated flyer.
Y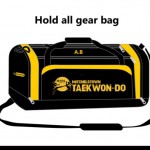 ou can visit IDSports shop in Mitchelstown (next to the post office) to get measured and make your order.
CAR PARK DANGER: Parents, please use the allocated car park spaces and be careful pulling out of the car park in the dark as it can get busy and sometimes younger students run across the car park. It is ok to drop off the children but do not park just outside the front doors of the venue as this has to be kept clear for access in event of an emergency.
IMPORTANT COVID REGULATIONS: 

Do not attend any classes without booking online in order to prevent overcrowding and to ensure you are digitally recorded for contact tracing purposes.  If you are having trouble booking then please contact Catarina on 0873290003 beforehand and do not just turn up unbooked.
Book at least 24hours beforehand or it will be assumed you are not attending and your space may be offered to a student who wishes to make up a class.
If you cannot attend a booked class, please go back into your Legitfit and cancel it (the system will refund your class credit if it is from a package) so that we can offer your space to any student who wishes to make up for a missed class. Click on this link to remind you how to do this: How to use Legitfit as a client
Enter & exit the building wearing a facemask. It can be removed for training,
Sanitize your hands upon entering and exiting
Wait in your cars until you are given the thumbs up to enter the building.
Thank you again for your co-operation. We wish to keep our venue as safe as possible to all concerned.
Finally, in the event that we have to self isolate, we will have to shut down the Taekwondo School for a period of time, and freeze your memberships until we return.
Thanks again for all your support.
Kind Regards
Mr & Mrs Murphy