Latest News
10th June 2021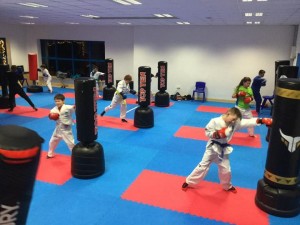 Training and timetables over the June & July 2021 period:
It's been great to re-open the gym and see so many of you back  after such a long and intense period of online training which we serviced since the latest lockdowns to the end of May 2021. Please read the following carefully so that you understand the changes in timetable for the next few months:
1. The timetable over June and July 2021 is a limited timetable based on the surveyed level of interest and what we can handle at this time of year. Normally we will be winding down and stopping for the school holidays. The current timetable is not the same as when we were open full time (September 2020/October 2020) and is subject to review and change particularly if there is over or under demand.
TIMETABLE JUNE/JULY 2021
Tuesdays and Thursdays
6.00pm – 6.50pm: Juniors (Ages 7 – 12) Striped – Green Tag outdoor class or guided individual pod training
7.05pm – 8.00pm: Older Juniors/Teens – Green belt and above guided individual pod training
Wednesdays
7.30pm – 8.30pm: Adults/Teens or Family pods (Juniors have to be green belt and above) guided individual pod training
Sundays
10.00am  – 10.50am  Juniors (Ages 7 – 12) Yellow/Green/Blue belts outdoor class or guided individual pod training
The guided individual pod training will finish in July as hopefully restrictions are lifted further and we will be able to do patterns and partner/sparring work indoors in pods of 6 for part of the class.
Whatever training session your child is in now may not be the same as in the past for this particular period. As a result there may be more of a mixture of age groups in the class (we understand this can be an issue for Tweens). We will strive to accomodate you within the limitations and restrictions we are under. The time table will change again in September 2021.
2. Because of COVID restrictions we are currently limited to 12 spaces in the gym. The only way to reserve a space in the training session is to book ahead of time. You book and pay via Legitfit. We cannot reserve places for you. Because of the summer holidays, people will be coming and going, so we have left it on a  'First come, First serve' basis.
3. If you had class credits that you lost in the recent lockdown we will reissue them to you if you notify us. They have to be used up in this period and cannot be re-issued in September 2021 as we cannot keep on doing this indefinitely.
4. PLEASE complete the COVID Screening Questionnaire before every training session/class you attend, preferably the night before or by 4pm of the day you attend, to allow us enough time to check it. We are not allowed to let anyone into the premises without having completed this questionnaire. Failure to do this will result in shutting down the Taekwondo school for non-compliance of Covid regulations which we are bound to by law.
Here is the link: COVID-19 SCREENING QUESTIONNAIRE
If you or your child have to self-isolate because you are a close contact to a Covid case and have to cancel your booking, contact us and we will reissue you with a class credit.
5. If we have to cancel the training session for any reason, we will contact you and re-issue you with a class credit. You should also get a notification from Legitfit.
6. Beginner White Belts and Ninjas will re-start in August/September 2021 time. We will notify you when classes re-commence.
Thank-you for your patience and understanding.
Mr & Mrs Murphy