Instructors
Master Instructor – Frank Murphy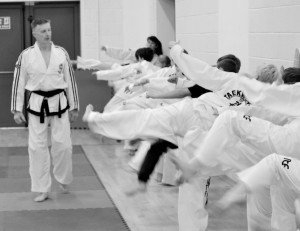 Master Frank Murphy, 8th Degree Black Belt was one of the original first Taekwondo Black belts in the Republic of Ireland, an international competitor and a past World Champion, has been training since 1974 and instructing martial arts for over 40 years.
He brings a wealth of knowledge to his Taekwondo classes and teaches with a passion to help children, particularly to those who are confronted with difficulties such as bullying.
For more details on Master Murphy's background, visit these pages:
Frank Murphy Taekwondo Journey
Instructor – Catarina Murphy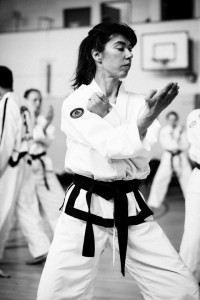 Catarina Murphy, wife of Frank Murphy, is a 3rd Degree Black Belt in Taekwondo and also has had many years teaching experience as she ran the Taekwondo Academy, together with Frank Murphy in the UK from 1999 – 2006, before they moved over to the Republic of Ireland.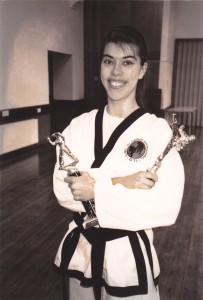 She started her Taekwondo training in 1988 and was an active national competitor in the UK when she was a student  taking an Honours Degree in Food Science and Nutrition at Leeds University. She has a keen interest in children's health and physical activity as well as that of the older athlete. This interest lead her to further qualify with a Masters Degree in Physical Education at Loughborough University in order to complement her Coaching qualifications as a martial arts professional.
Recently her own personal study has extended towards psychology, encompassing the understanding of anxiety in children. She has studied  autism and Asperger's Syndrome as a result of personal experience and the increase in numbers of autistic children attending the Taekwondo school. She understands the needs and difficulties parents face today.
Both Frank and Catarina Murphy run their Taekwondo School under the banner of the Irish Taekwondo Association (ITA). This means their coaching standards are of the highest level and are Government approved. The Irish Taekwondo Association offers the best resources in Taekwon-Do, from seminars and events with World Class Champions to access to the most up to date experts in the Taekwondo Coaching field from Limerick University and elsewhere. They have been Garda vetted, hold Child Protection certificates, First Aid qualified and have the latest government approved  Coaching courses IMAC1.
Irish Taekwondo Association (ITA)
We are part of the largest Taekwondo Association in Ireland which is also connected with Irish Sports Council. For more information about the ITA visit www.taekwondo.ie